One response: Linear documents!
We've had many customers explain that their requirements were not formatted in tables, and were inspired from standards such as ISO and IEEE documents. We are very excited to introduce the feature: Linear Documents, that will solve all your questions about writing requirements in paragraphs. Thanks to this feature, you will be able to integrate documents sent by your customers into your information system, as well as all kinds of documents that apply to you, such as contracts, laws or public standards.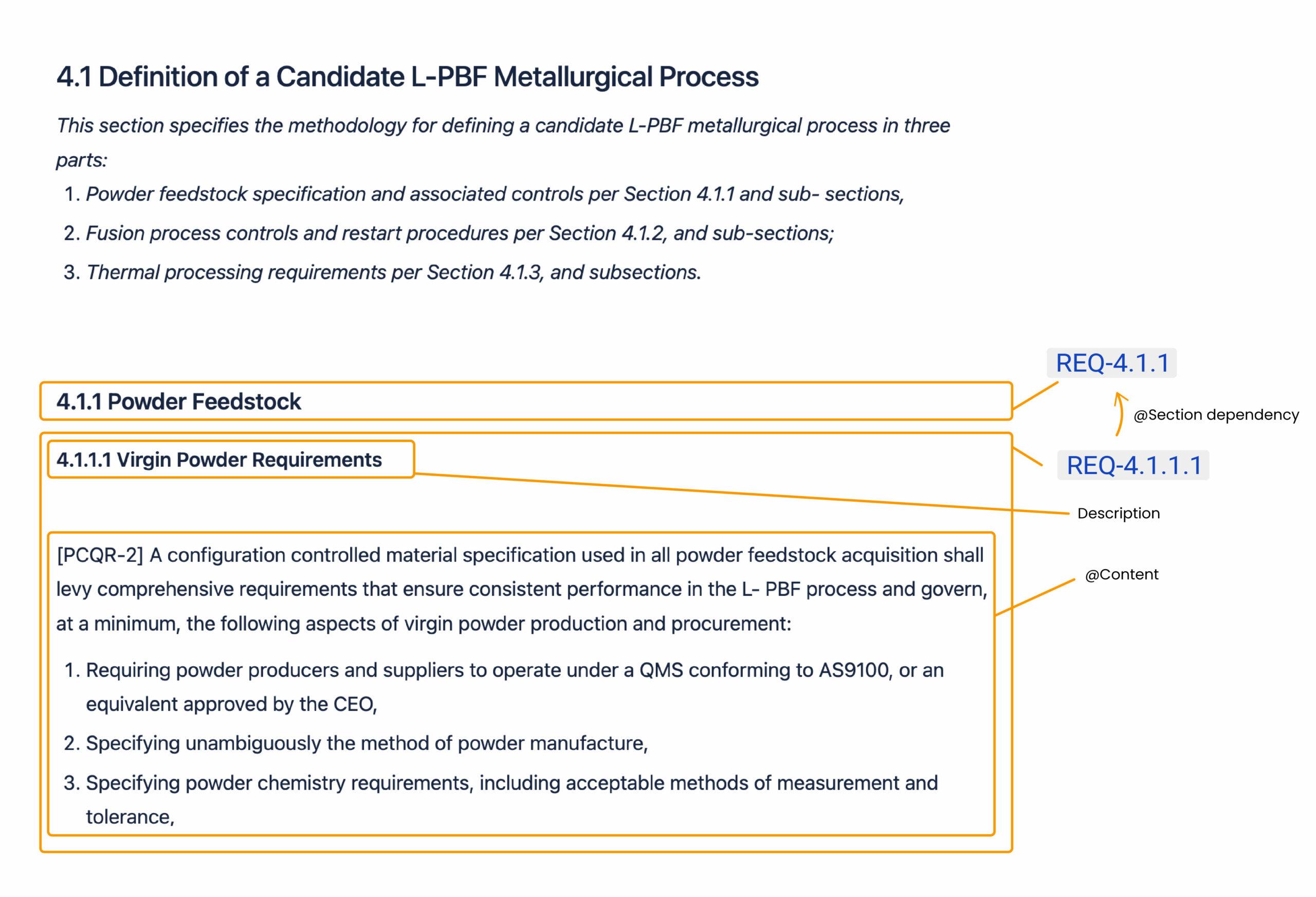 One configuration for many documents
To create requirements from paragraphs, add a Document configuration at the top of your page. When you create your configuration once, you can reuse it for all your documents.
You can of course go into more details and specify the requirement prefix, tick a checkbox to add numbering to titles which do not have one, and choose how dependencies between titles should be managed.
If your document is spread across several pages, simply copy-paste the Requirement Configuration macro at the top of each document, and requirements will be extracted the same way. You will even have a link to go see all requirements: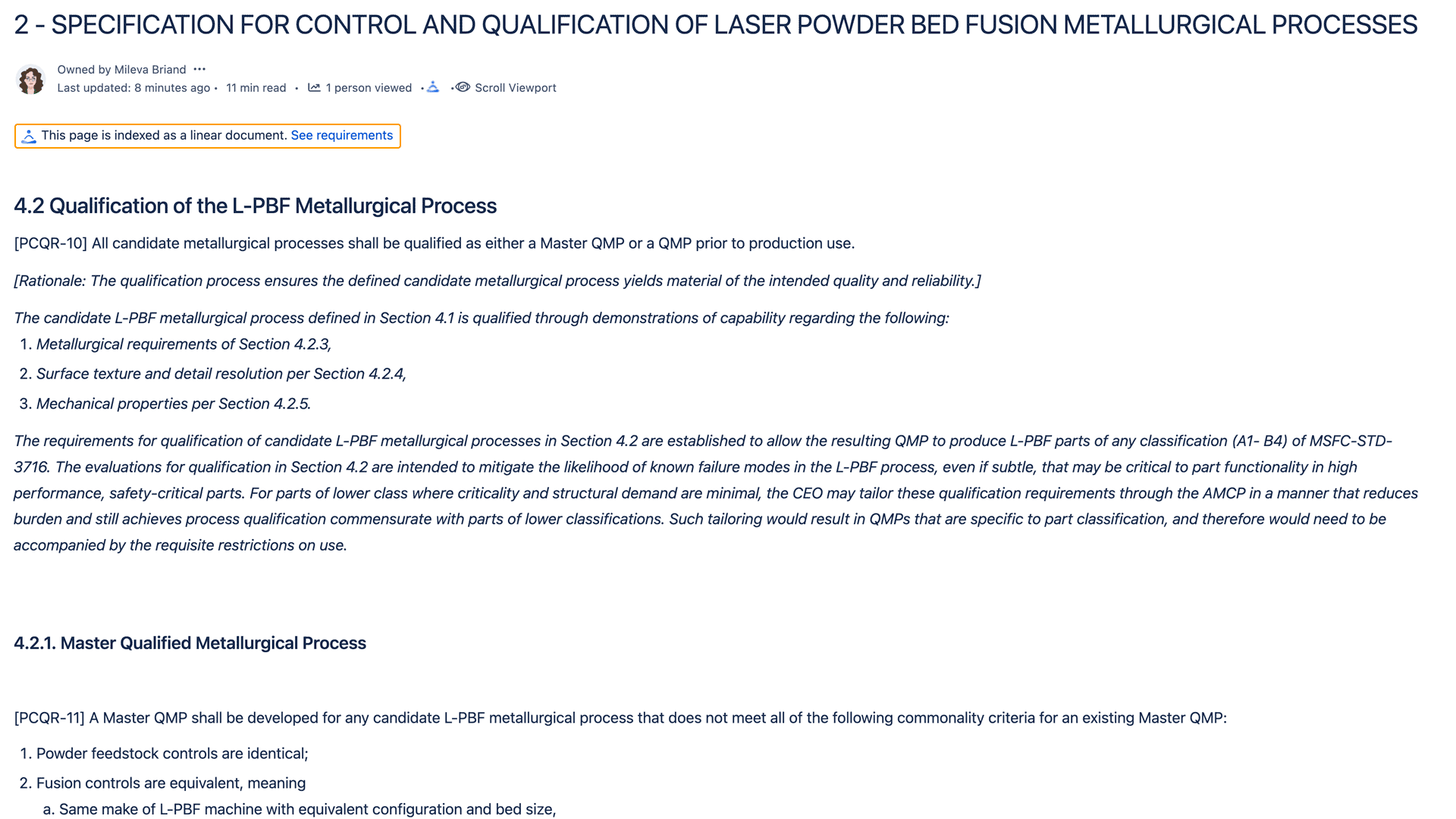 Take a look at the Traceability Matrix
Where the magic happens: the RTM. Setting up your properties in the configuration will allow you to build valuable traceability matrices. Start with top level requirements, or children, and add more information with dependencies, context, Jira issues and more.
Things to remember ✅:
Filter your requirements using the search syntax with @Level. This property links requirements to their position in the title hierarchy (First, Intermediary or Last);
The @Section property will show the context of your requirement with the parent titles, and its dependency will show the requirement key;
The Description, and @Content property will show the requirement's title and body.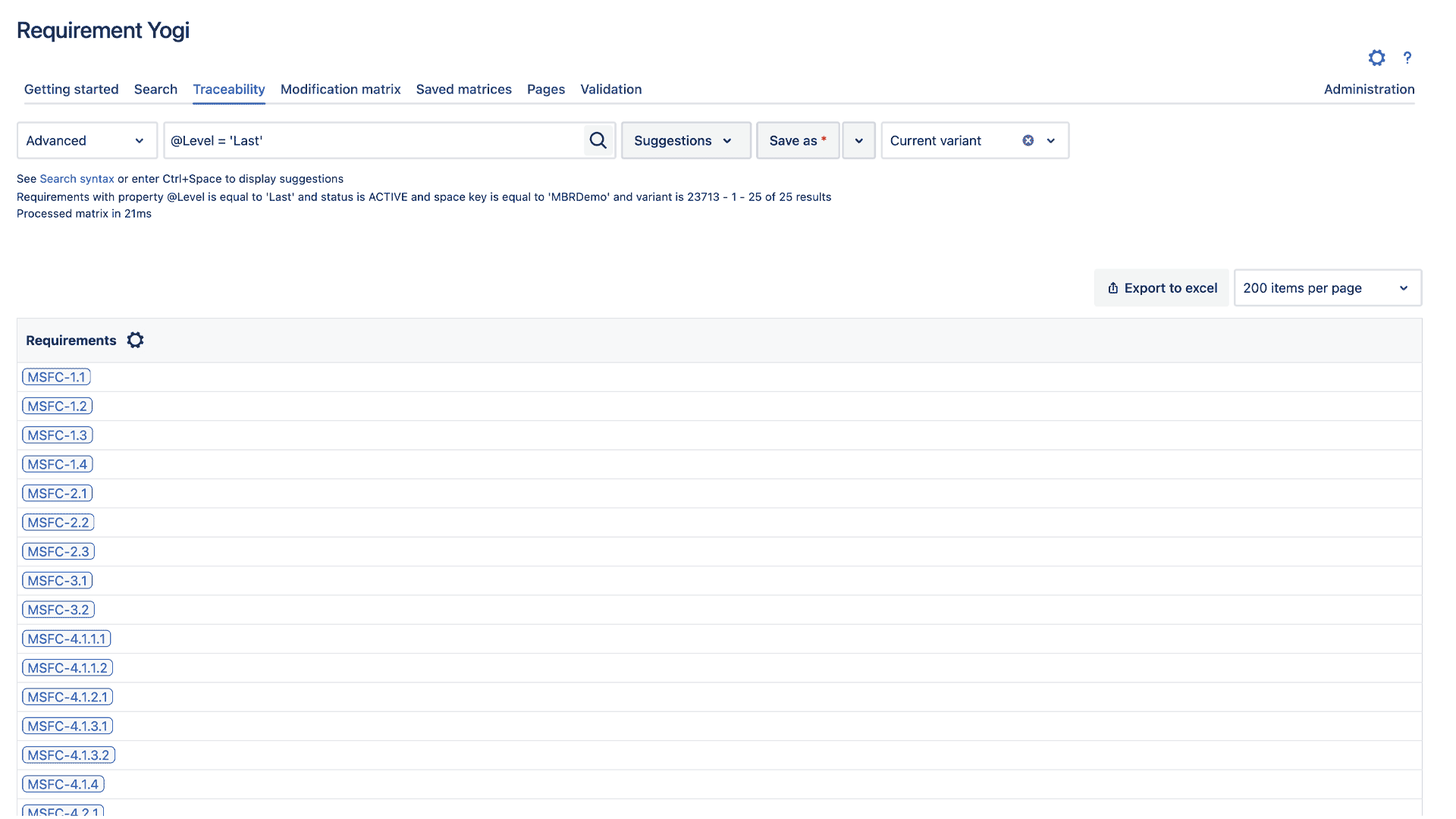 Read more details about those gotchas in the docs: https://docs.requirementyogi.com/cloud/how-to-create-linear-document
Take a look at our tutorial to know how this will work in more details:
How can I try this feature?
If you are already an active Requirement Yogi user, and you've been waiting for this feature, get to your specs, it's already released as a BETA. If not, try the app for free for 30 days!