Find out how now ⬇️
In our new feature for Requirement Yogi Cloud, you will be able to perform calculations on requirements directly in Confluence! No more back-and-forth with Excel for most regular formulas.
The Traceability Matrix is a must-have to trace your requirements, from the very first level, to the last, with Jira issues and tests. We wanted to make our traceability matrices more valuable, and help project managers to extract the status of their whole project, estimates, coverage, and more.
What is the percentage of completion of my project?
We define the percentage of completion as the number of requirements with the status "Approved".
As we have 3 levels of requirements, it can be difficult to gather all the statuses:
Business requirements as the top-level requirements,
Functional requirements as the first-level children,
Technical requirements as grandchildren.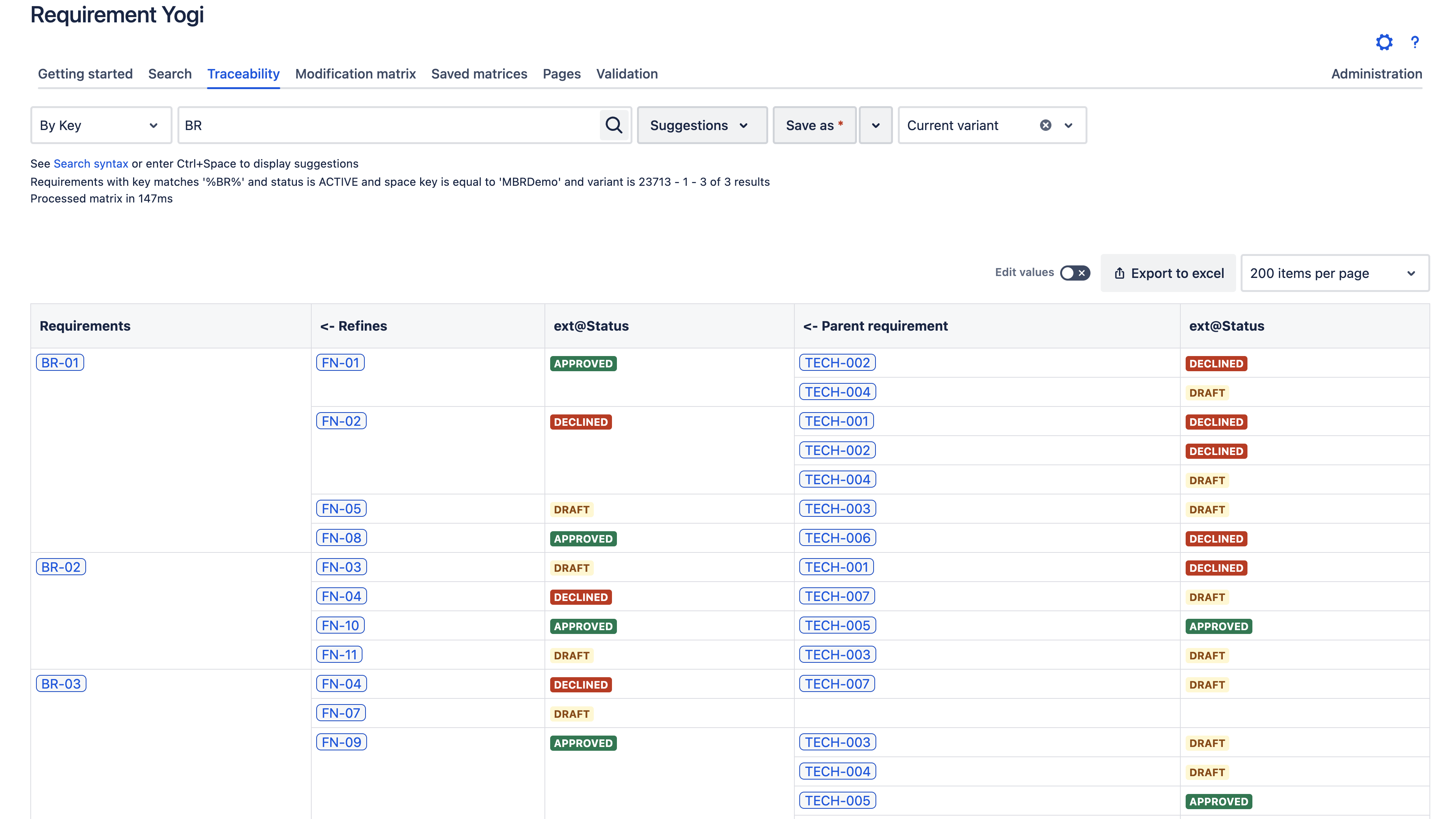 What a luck! There is a submenu with a predefined calculation for this use-case!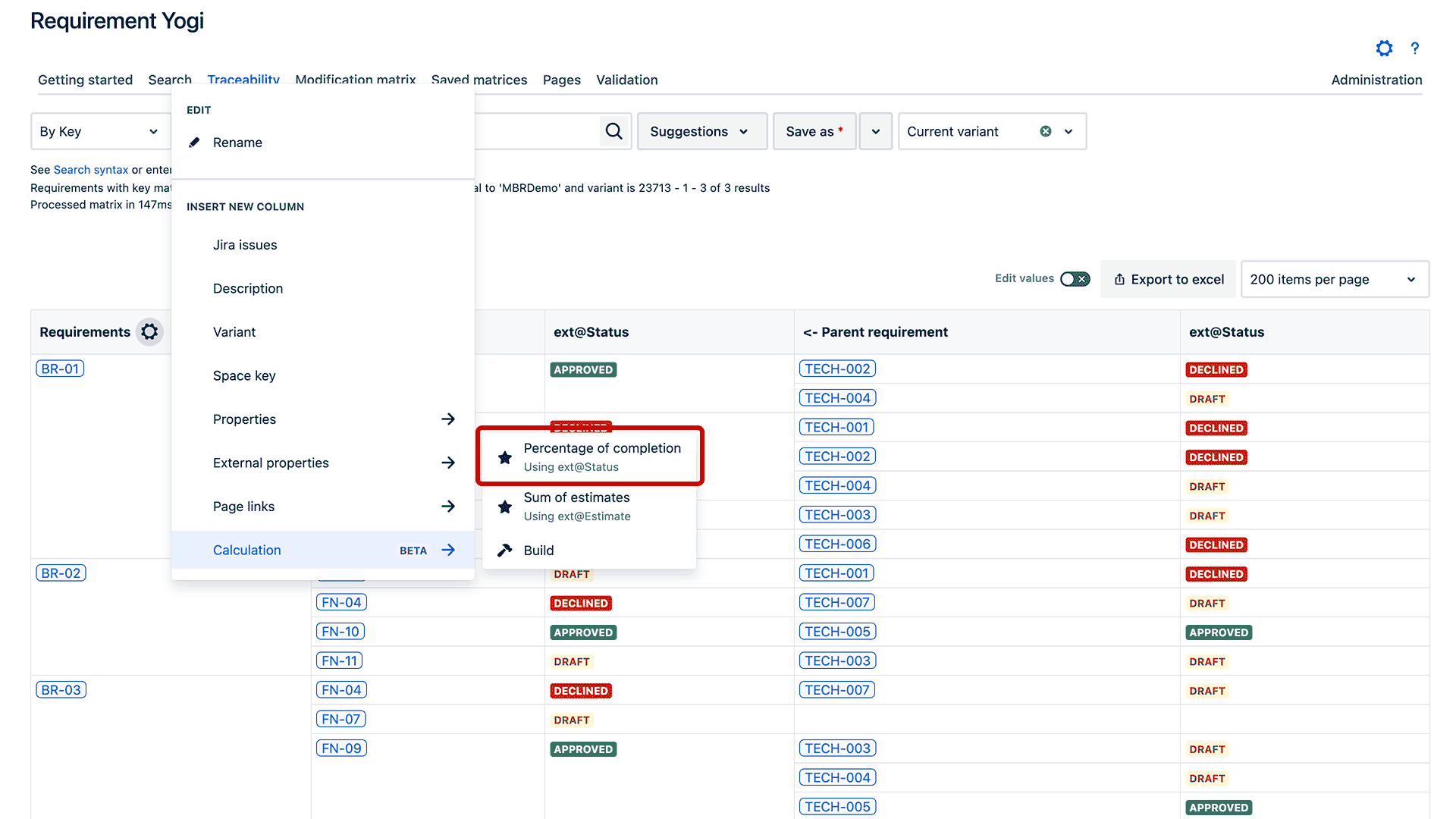 Gotchas 👇:
Are calculations over the direct children, or over the grandchildren?
How does it work since TECH-001 is repeated several times through different intermediate requirements?
How does it work for absent grandchildren: Do they count as non-completed or do they not count in the overall percentage?
These questions will be answered in the docs, or you can try it out to understand all of the corner cases!
How to build a coverage matrix in Confluence?
The example above shows a percentage of completion, but you can most certainly think about similar use cases, all of them are possible!
To create a formula about the coverage of requirements, go to the visual editor, or use the advanced syntax, determine your functions and parameters, and validate: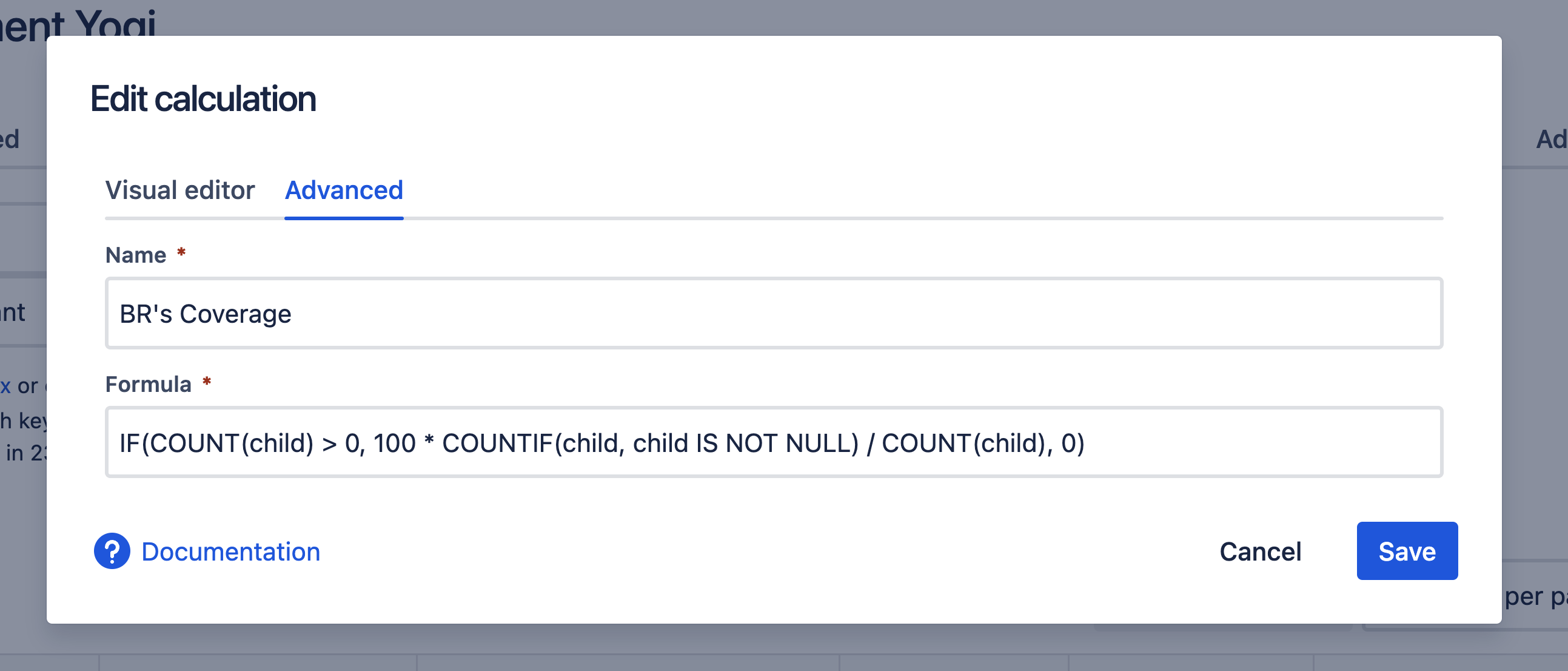 This will also be much more simple once the function PERCENT will be released 😉. Stay tuned.
How do I build the remaining estimates for a project?
Set up estimates using the external property and perform a simple SUM calculation. The result gives you the estimate of the project.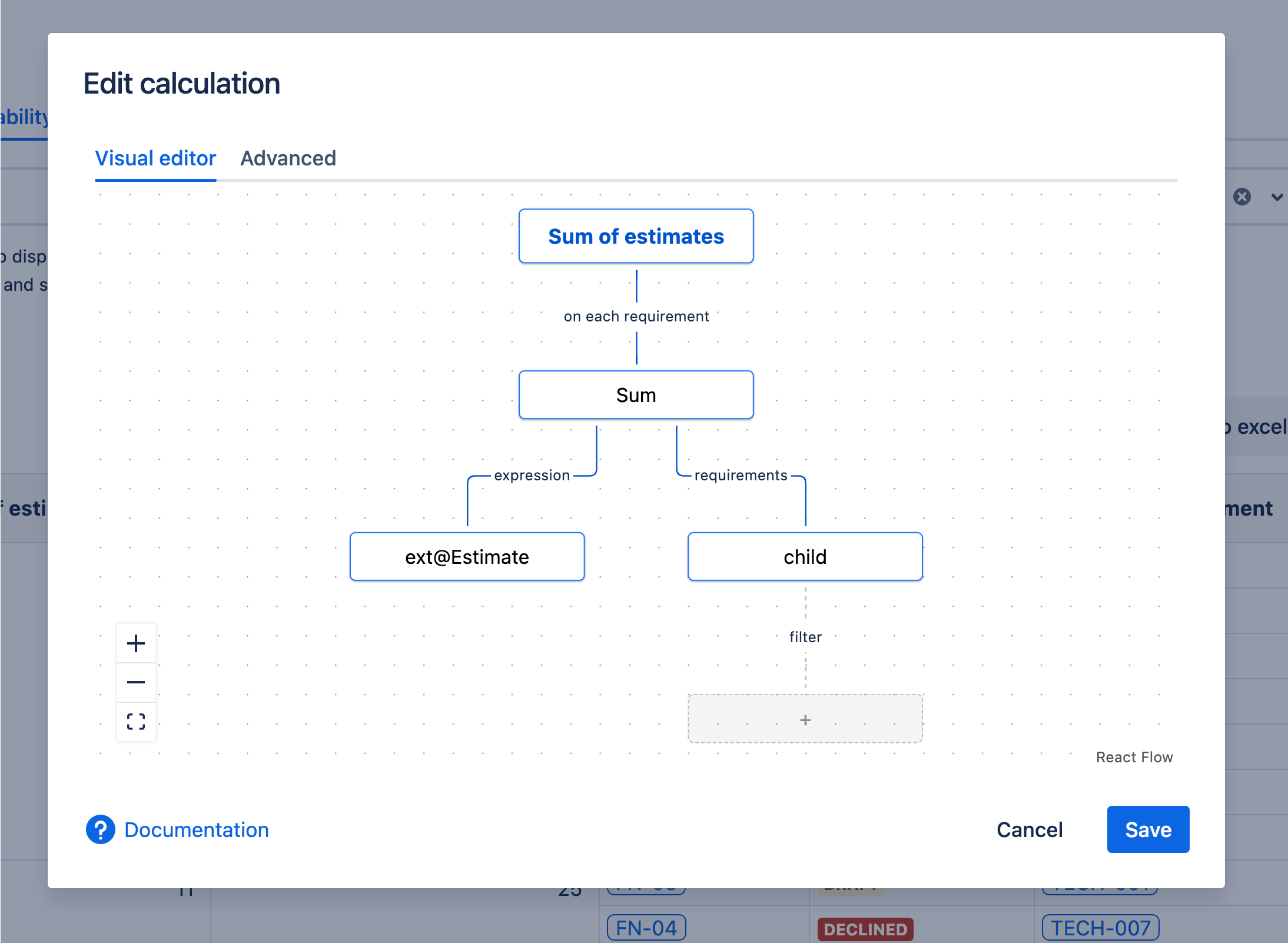 You now know how to use the calculations on requirements. With both the visual editor, and the advanced tab, the possibilities are endless!
Where to try this feature?
If you are an active user of Requirement Yogi on Confluence Cloud, you can already try it now!
If you are not, you can try the app for free for 30 days!
Get a sum up of the feature in less than 4 minutes with our tutorial: